It's not often that a company gets the chance to show off its success, and it's even more rare when it is someone else doing the praising. For this reason, we are incredibly proud to have been recognized by SME100 as one of Vietnam's fastest-growing companies.
It seems especially fitting that this acknowledgment is being made at this particular season, when many are reflecting on what they are grateful for. Certainly, here at SmartDev, we have a great deal to be thankful for, both inside and outside our business.
Every year, the SME100 awards are distributed to businesses in the Southeast Asia region, such as Singapore, Malaysia, Indonesia, and Vietnam (where SmartDev's ODC is situated). These awards are presented to firms that demonstrate amazing resilience and accelerated development, based on a mixture of quantitative and qualitative criteria. It is an honor to be selected for this award, and we are delighted to join the ranks of other successful companies in the area.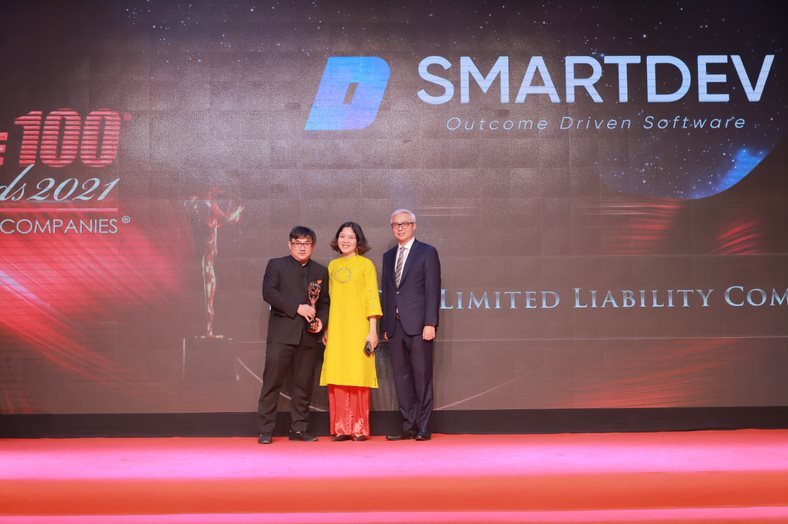 Appreciation for All
It's an ideal time to express gratitude for all the blessings in our lives. We can take a moment to appreciate the good, and be thankful for the people and situations that have brought us joy. Through reflecting on the moments that have enriched our lives, we can be filled with joy and hope for the future.
Without question, a business is made up of people, all of whom have a distinct purpose. We are delighted to have been given the immense privilege of having the most excellent clients. SmartDev would not be here if it wasn't for our clients, and our goal is to make certain their prosperity. We are particularly proud when our clients give us referrals: This sort of commendation does not come easy.
Our team serves as the foundation and core of the company, and they are as crucial to the success of the firm as the organs of the body are for a person. Our coworkers are passionate about their work and make the office a pleasant environment to be in, and this has allowed us to rapidly expand and bring on new employees regularly. This major factor is a major part of how we earned the "fast growing company award".
We owe a great debt of gratitude to all of our networks for their referrals and for promoting our organization. Additionally, we must recognize and give credit to our Swiss parent company, VerySell, especially our Chair Mikhail Krasnov and Group CFO Petr Krasnov for providing their ongoing support and faith in us.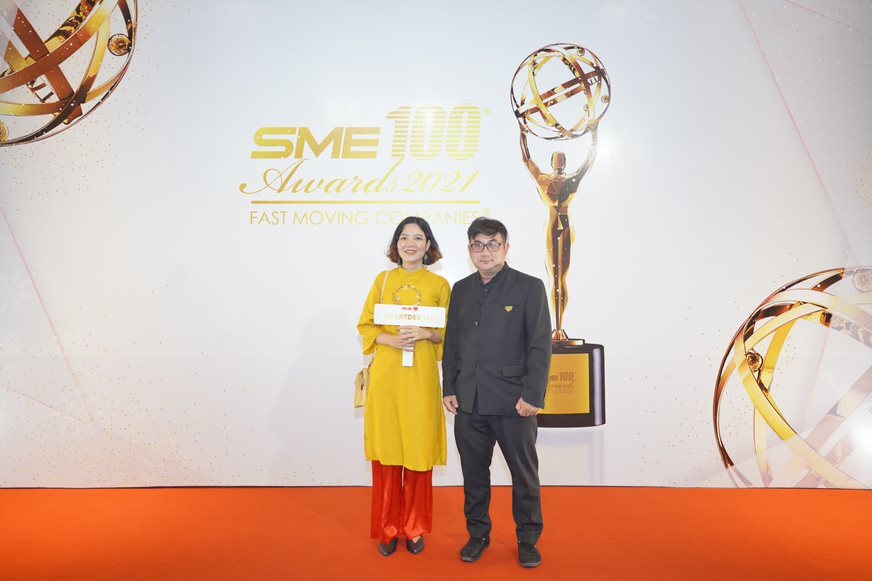 The President's Message
SmartDev's CEO is Alistair Copeland, a long-time tech guru and experienced leader in the tech world. If he could be here in person, he'd be the one receiving the award and giving a speech.
As he said, "Early in the year I conducted an interview with our now-COO, Nguyen Le. I asked him, 'Why do you want to come back and work at SmartDev again?' His answer was great: 'I have unfinished business with SmartDev.' He joined us and together Maxime Perniola (CTO), Luan Nguyen (Finance Director) and Tam Nguyen (HR Manager), became part of the leadership team at SmartDev."
Mr. Copeland holds a positive outlook for the IT sector in Vietnam and its future. He voiced, "I have the same enthusiasm for Vietnam now as I did 15 years ago, having worked in the IT sector for such a long time. The eagerness and vigor is still as strong as it was in 2006. I anticipate the opportunity to return. In the words of my colleague Nguyen, 'I have unfinished business.'"
We are certainly not finished yet, as there is still unfinished work to be done. To put it eloquently, as Winston Churchill once said, "This is not the beginning of the end. This is the end of the beginning."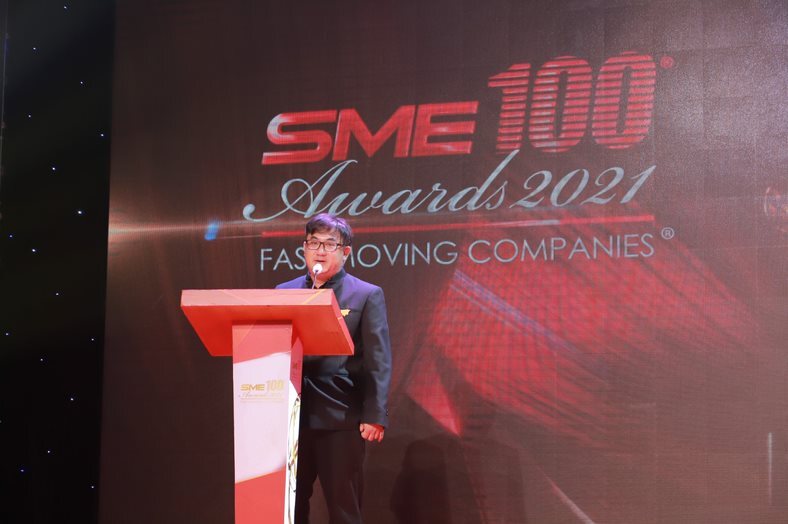 Reflections on the Past 12 Months
Looking back on the last year, one can not help but be struck by the tremendous changes that have occurred. From the everyday, to the global, it has been a time of great transformation.
It's been quite a year, and we'll attempt to summarize the essential aspects of it here. A few of the stand-out events include:
Ongoing advancement of VeryPay, a closed-loop mobile payment system
Operating over a variety of areas from real estate to consumer markets utilising vibrant technologies such as the Internet of Things and Non-Fungible Tokens
The gaming division — VeryPlay — is expected to rapidly expand to a staff of 50 and launch multiple titles in 2022.
We've been quite busy, in a good way, due to the combination of a more advanced website, many new employees joining us, and the determination to proceed despite the unprecedented global events.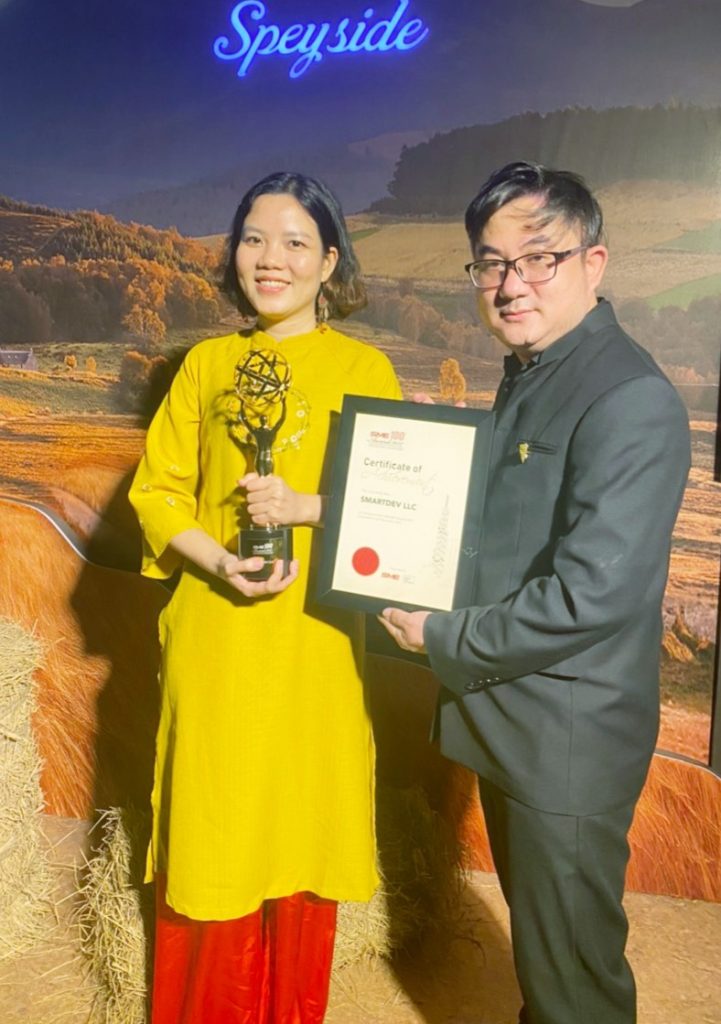 What is the Prospective Future for SmartDev?
SmartDev is far from stagnating; in February 2022, we plan to settle into a new office in the tech-oriented city of Da Nang. We have a lot of exciting projects to undertake and are anticipating the new personalities that our new staff members will bring.
No doubt, the upcoming year of 2022 is expected to be a year of hard work, greater successes, and with some luck, more awards. It'll be great fun striving to reach these goals. We thank you for being here, regardless of whether you've had further contact with our business or not. We'd love to engage in further discussion.