2022 was an eventful year for SmartDev, and we're happy to now be in the year of the cat. We like to stop and take stock of achievements to get our bearings for the future, so let's take a look back at the achievements of SmartDev in 2022.
SmartDev, established in 2014, was purchased by Swiss Technology Group Verysell Technologies in 2019. In late 2021, SmartDev was recognized as the Winner of SME100 ® Fast Moving Companies which has encouraged us to start the new year with even more enthusiasm and determination.
Let us take a look at 9 essential components of the SMARTDEV narrative in the year 2022.
1. Revenue Increased by 175%
SmartDev has experienced an impressive 175% growth rate in revenue in the year 2022! We are incredibly grateful to our dedicated customers for entrusting us and joining forces with our experienced team to create unique and powerful applications and services, in particular in the Fintech sector.
2. Expanding our personnel
Expanding our personnel is a goal of ours, with the aim of doubling the size of our team.
At the close of 2021, SmartDev had grown twice its original size. We are extending an open invitation to people from all backgrounds and cultures to be part of our team and help us create a workplace that embraces diversity.
A Summary of SmartDev 2022 2
3. Hybrid Work Approach
A strategy where staff may alternate between on-site and remote working is known as a hybrid work policy.
At SmartDev, we are delighted to have an influx of personnel from various parts of Vietnam, thanks to our blended working approach. It is an amazing atmosphere for youthful, energetic IT experts who take pleasure in functioning in organisations with a mixture of ethnicities and cultures.
4. A Freshly Agile Workspace
The concept of a new, agile office has been gaining traction in the corporate world. This type of workspace is specifically designed to be flexible and able to quickly respond to changes in the business environment. Moreover, it also encourages collaboration between workers and allows them to work more efficiently.
The Agile office building, situated in Hai Chau District at the center of Danang Vietnam, covers 1000 square meters. Its Open Space design allows people from different teams and departments to interact and communicate unrestrictedly, following the Agile approach. Amenities include a fully-stocked pantry, five personal meeting rooms, and three large conference rooms, each accommodating 8 to 20 individuals.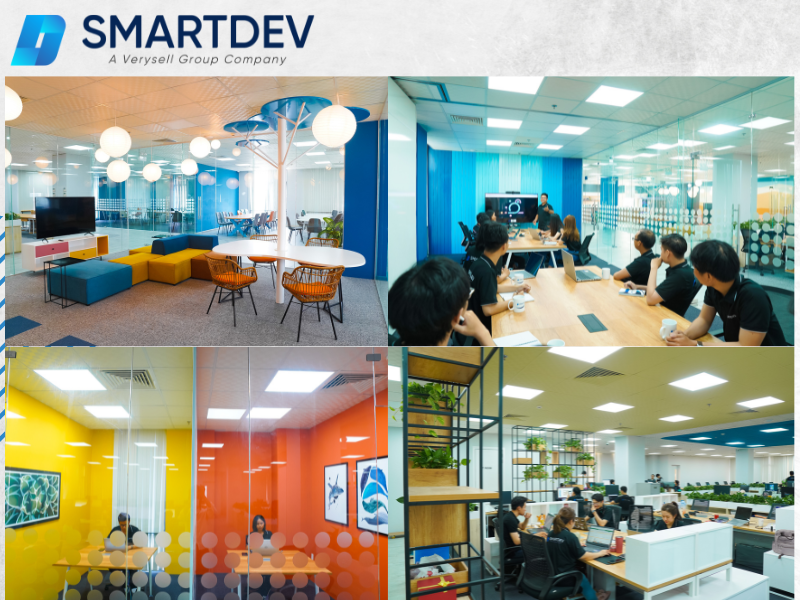 5. Establishing a branch in Hanoi
Our company has just opened a new office in Hanoi, marking a significant milestone in our organization's growth.
Located in a level A co-working space on Xuan Thuy Street, SmartDev opened its Hanoi office. This area is often referred to as Hanoi's Silicon Valley. Our goal is to promote SmartDev's growth with advanced technology such as Artificial Intelligence, Machine Learning, and Blockchain.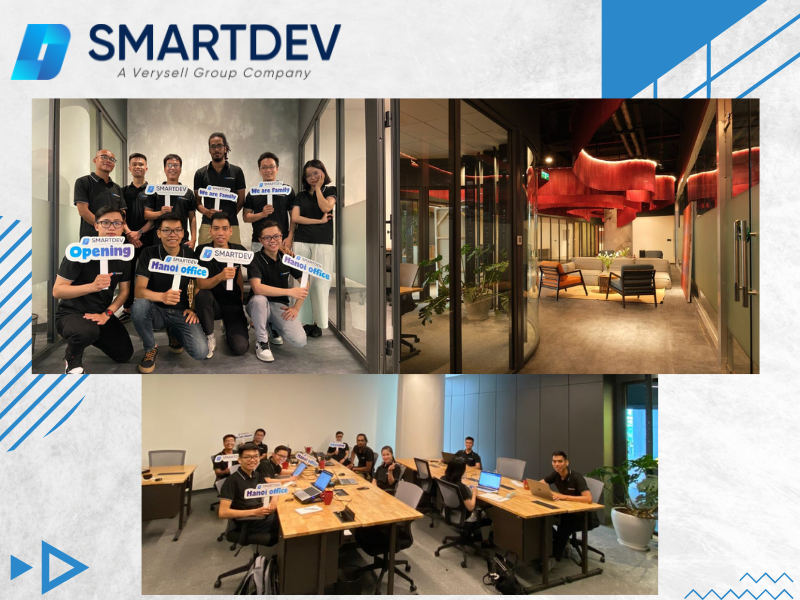 6. Adapting Our Primary Functions
Our team has been strengthened at the core level, aiming for higher growth in the future. To this end, we have employed a Marketing Manager, Head of Engineering, and Section Unit Managers, as well as more Sales Development Representatives.
7. Certification under ISO 27001 standards
SmartDev is dedicated to providing assurance to their customers, partners, and other stakeholders that their data is always safe. In 2022, the company was awarded ISO 27001 certification status, which necessitates continuous supervision of compliance in three phases, including getting certified. For this purpose, 114 controls within 35 control categories are standardised.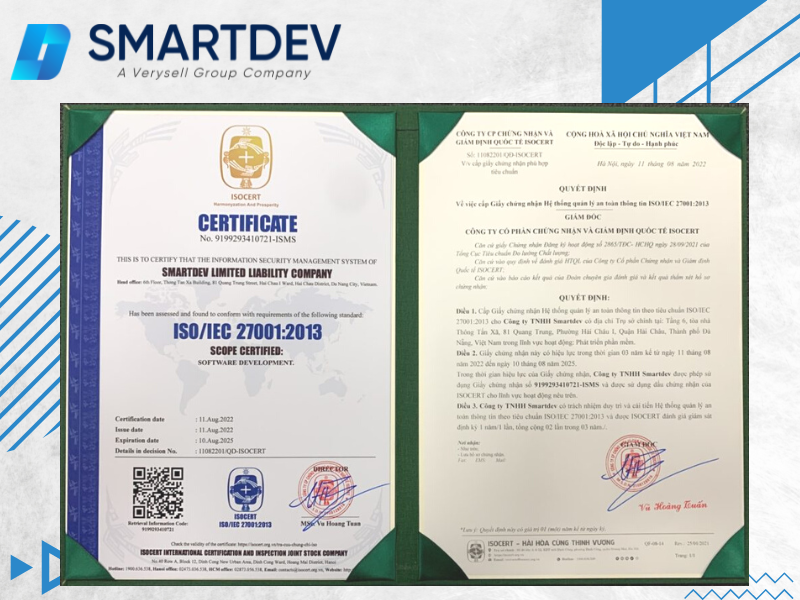 8. Tasks for Learners
Activities that are suitable for students can be beneficial for their development. Assigning tasks to students that are tailored to their individual learning needs is a great way to ensure they are getting the most out of their education.
SmartDev has been involved in a total of 18 events in 2022, such as Google I/O Extension, seminars, job fairs and office tours in both Danang and Hanoi. This is our method of connecting with the younger generation and keeping up with the talent pool in the two locations. We have also signed memorandums of understanding (MOUs) with several Universities and Colleges in the same cities.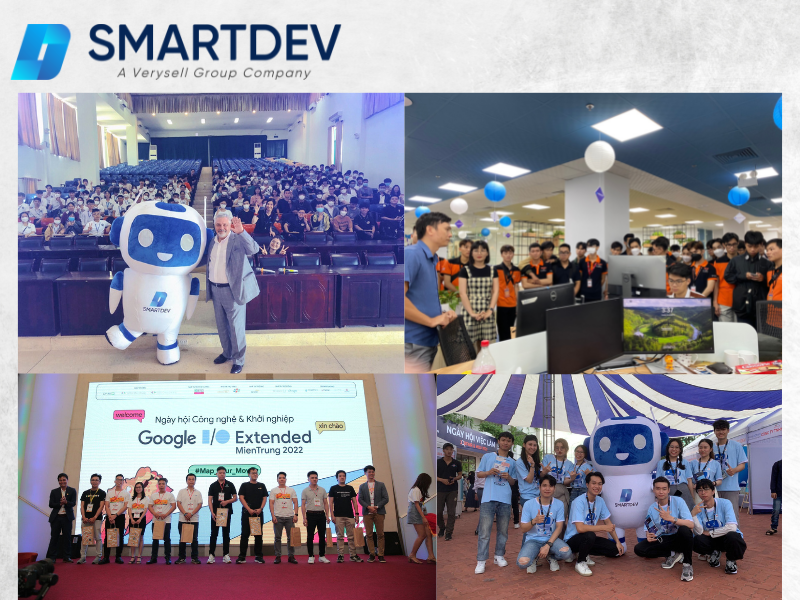 Domains of Games & Start-Ups
In 2022, our knowledge in both gaming (VeryPlay) and startup development (Smart81) became more advanced. SmartDev, as the central member of the group, profited from the new group skills, enabling us to present services to our global customers. VeryPlay started as a gaming development studio, providing gaming services for both consumers and game publishers. Our startup knowledge and technical resources were combined to form the new brand – SMART81. We can deliver counseling, collaboration and construction of enterprise-level technology for early-stage businesses through our specialized commercial models. Currently, the Verysell group consists of 4 business units: SmartDev, VeryPay, VeryPlay and Smart81.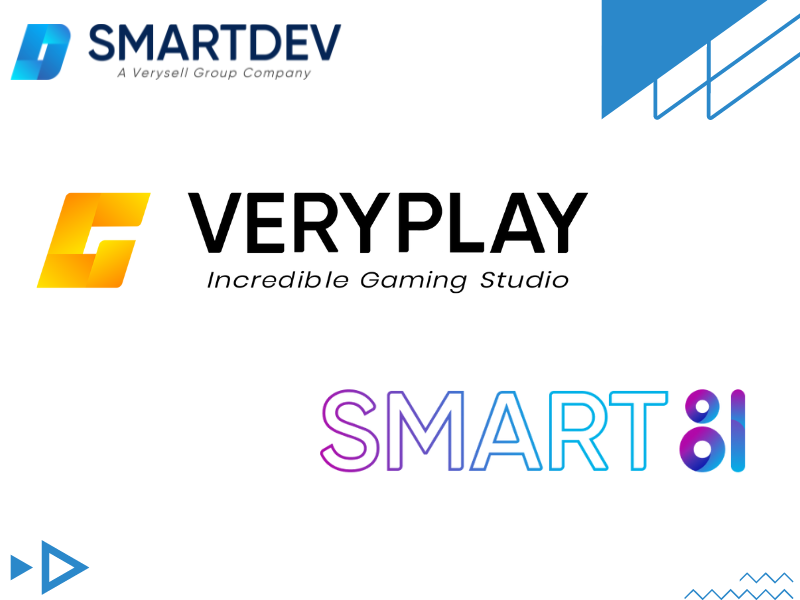 In the course of the past year, we accomplished four sets of OKRs. While our mission to become one of the Top 10 IT companies in Vietnam is still a long way off, we remain enthusiastic about the year of the cat, when we will strive to reach for greater heights!